I spoke with the "Humane Heroes" on December 22nd 2013. I showed the kids how to perform a physical exam on a dog and answered their questions about being a vet. It was great to talk about why I love my job.
Dane County Humane Society
5132 Voges Rd
Madison, WI 53719
608.838.0413

Read more about: DCHS Humane Heroes for kids 7-15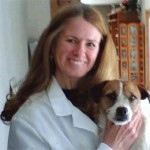 Dr. Katie Hilst founded Journeys Home Pet Euthanasia, a mobile veterinary service for Madison and surrounding communities. She offers compassionate, gentle in home euthanasia for families that prefer to be in the privacy of their home for their last goodbye. She also specializes in consulting with pet parents about Quality of Life, and has authored JOURNEYS a Quality of Life Scale for pets. She received her Doctor of Veterinary Medicine degree from UW-Madison in 2002, is certified in Pet Loss and Grief Companioning, and is a member of the International Association of Animal Hospice and Palliative Care, and the Association for Pet Loss and Bereavement. She may be reached by voice at 608-347-1897.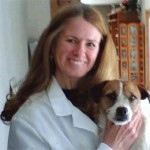 Latest posts by Dr. Katie Hilst (see all)