Had a fantastic time at Puppy Up Madison 2014. Here are some pictures.
The Dogs
The Tributes
I sponsored a team to walk and raise funds to support the 2 Million Dogs Foundation's Puppy Up! Walk. The funds we raised are used for critical comparative oncology research and education. Thanks for everyone who participated – humans and dogs.
The Event
The Walk
Cancer touches everyone at some point in our lives, whether themselves, a family member, friend or a beloved pet. Because of events like the Puppy Up! Walk we can make a difference. Through education and research the 2 Million Dogs organization is working to build healthier lives. For more information about the 2 Million Dogs Foundation and its mission, visit www.2milliondogs.org.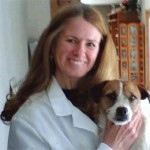 Dr. Katie Hilst founded Journeys Home Pet Euthanasia, a mobile veterinary service for Madison and surrounding communities. She offers compassionate, gentle in home euthanasia for families that prefer to be in the privacy of their home for their last goodbye. She also specializes in consulting with pet parents about Quality of Life, and has authored JOURNEYS a Quality of Life Scale for pets. She received her Doctor of Veterinary Medicine degree from UW-Madison in 2002, is certified in Pet Loss and Grief Companioning, and is a member of the International Association of Animal Hospice and Palliative Care, and the Association for Pet Loss and Bereavement. She may be reached by voice at 608-347-1897.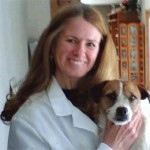 Latest posts by Dr. Katie Hilst (see all)