In honor of National Pet Memorial Day, I was proud to sponsor the "Remembering Our Pets" event, being co-hosted by Dane County Humane Society and Memorial Pet Services. The ceremony was a loving way to honor pets that are no longer with us, and a way to celebrate the wonderful pets currently in our lives.
We celebrated the pets in our lives Sunday September 14, 2014 with
A short ceremony with speakers including Dr. Katie
Music by guitarist Steven Meyer
Commemorative pet tribute
Light Refreshments
National Pet Memorial Day was originally created in 1972 by the International Association of Pet Cemeteries in recognition of the importance of remembering beloved lost pets.
This was the third annual Remembering our Pets. National Pet Memorial Day is always celebrated on the second Sunday in September.
100+ pet lovers in celebrated of the lives of our pets. Link: See the pictures from 2013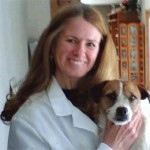 Dr. Katie Hilst founded Journeys Home Pet Euthanasia, a mobile veterinary service for Madison and surrounding communities. She offers compassionate, gentle in home euthanasia for families that prefer to be in the privacy of their home for their last goodbye. She also specializes in consulting with pet parents about Quality of Life, and has authored JOURNEYS a Quality of Life Scale for pets. She received her Doctor of Veterinary Medicine degree from UW-Madison in 2002, is certified in Pet Loss and Grief Companioning, and is a member of the International Association of Animal Hospice and Palliative Care, and the Association for Pet Loss and Bereavement. She may be reached by voice at 608-347-1897.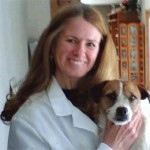 Latest posts by Dr. Katie Hilst (see all)