Janesville Community Radio interviewed Dr. Hilst for a full hour.
"Talkin' Animals with the Crazy Katt Lady"
Today's show has Dr. Katie Hilst, a veterinarian that specializes in home euthanasia.   We will discuss the emotions and why in-home vs. vet euthanasia is better and vice versa.
Interview starts at about 4 minutes into the broadcast.
Some of the topics covered:
Why is it important to look for members of PLPA?
Do I need to be in the room?
What are my options – burial, ashes.
Quality – Journeys scale
Remembering Our Pets Events
Everyone's grief is their own Journey
Dealing with people who don't relate to your grief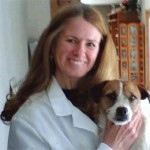 Dr. Katie Hilst founded Journeys Home Pet Euthanasia, a mobile veterinary service for Madison and surrounding communities. She offers compassionate, gentle in home euthanasia for families that prefer to be in the privacy of their home for their last goodbye. She also specializes in consulting with pet parents about Quality of Life, and has authored JOURNEYS a Quality of Life Scale for pets. She received her Doctor of Veterinary Medicine degree from UW-Madison in 2002, is certified in Pet Loss and Grief Companioning, and is a member of the International Association of Animal Hospice and Palliative Care, and the Association for Pet Loss and Bereavement. She may be reached by voice at 608-347-1897.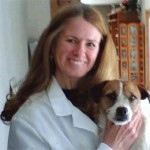 Latest posts by Dr. Katie Hilst (see all)