Journeys Home Pet Euthanasia LLC
Journeys Home offers in home euthanasia within an hour radius of Madison and serves Dane, Rock, Iowa, Jefferson, Sauk, Green, and Columbia counties.
All of our doctors are graduates of the UW Veterinary School.
We are dedicated to making your pet's last moments peaceful and comfortable.
Dr. Katie has been providing in-home euthanasia longer than any other veterinarian in the Madison area.
Our goals are to:

Increase awareness of home euthanasia as a peaceful alternative to in-clinic euthanasia.
Prevent pet suffering by assisting families in their decision to euthanize before pain and discomfort significantly impact the pet's quality of life, and before the care of the pet becomes burdensome or impossible for the family to manage.
Support families through the grief process by sponsoring events (Remembering Our Pets in September, and Puppy Up! In May) that offer a community gathering of people who have loved and lost a pet. These events are ways of honoring our pet's memories and celebrating the joy they bring to our lives.
Eliminate companion animal homelessness by supporting animal rescue groups financially and encouraging adoption of shelter pets. (Of course, we all have adopted pets in our families!)
Please call (608) 347-1897 for assistance. Phone consultations welcome. For Dane County we offer online estimate. E-mail journeyspet@gmail.com.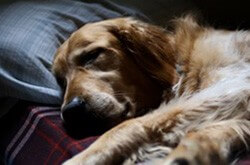 Veterinary Hospice – What is it?
I am often asked about veterinary hospice. The goals are to help pets be pain free, to control nausea, prevent dehydration, and provide nutrition. Comfort care may also include …